Never Wax Your Car Again
Are you looking for superior North Hills ceramic coating Pittsburgh, PA vehicle owners can count on? TSS Auto Detailing offers permanent, hydrophobic ceramic coating with a manufacturer's warranty. This is the most advanced chemical paint protection offered industry-wide. Traditional carnuba wax lasts a few months and top-quality sealants last up to six months, but now you can have a lifetime of paint protection with this premium product.
Ceramic polymers bond with your vehicle's paint/plastic surfaces to create a true shield against atmospheric contamination, bug acid, bird droppings, salt deposits, and swirls induced from washing/drying. Ceramic coating makes future cleaning easier and hassle-free because dirt/bugs release from the surface much easier without the need to scrub. Coatings will not diminish over time like traditional wax/sealant; the only way it can be removed is by machine polishing or industrial solvents. This product is applied to the paint, which must be clay barred and machine polished first so that contamination, swirl marks, haze, and light blemishes are removed before this permanent protection locks into the paint. With ceramic coating Pittsburgh, PA trusts, you'll be even happier with the appearance of your vehicle.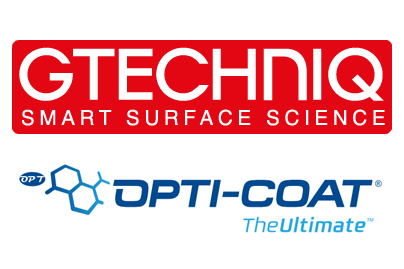 Gtechniq Crystal Serum Ultra
Crystal Serum Ultra is the best paint protection you can get. It keeps your car looking glossy and new, prolonging the life of your paint's perfect finish. The dual-layer coating utilizes a hard 10h top and a softer 7h base layer to offer improved swirl resistance over regular 9h paint protection coatings. Compared to standard ceramic paint coatings, Crystal Serum Ultra can withstand even the strongest wash chemicals and bird droppings. This services comes with a 9-year warranty!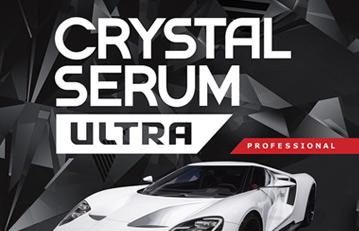 Gtechniq Crystal Serum Light
Serum Light forms an ultra-durable, high-gloss, slick to the touch, chemically bonding inorganic layer of 9h optically clear ceramic. Once applied, gloss levels will remain in the upper 90th percentile for significantly longer when compared to traditional paint protection products. Plus, cleaning your car will be a breeze. The high-density ceramic layer is resistant to chemicals ranging from pH2 - pH12. This characteristic also makes bonded contaminants, such as tree sap, tar, and hard water spots, easy to remove. This services comes with a 5-year warranty!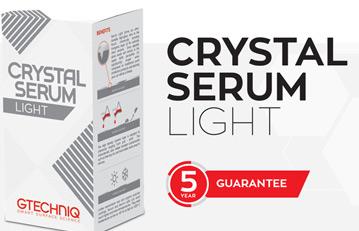 Opti-Coat PRO+
PRO+ delivers even more gloss and slickness than PRO while still maintaining the same chemical structure that has made it renowned as the ultimate protective paint coating. This two-layer treatment to your vehicle surface delivers amazing gloss and protection and provides increased anti-water spotting and hydrophobic properties to maintain the perfect finish in the long term. This service comes with a 7-year warranty and includes a complimentary wash after 30 days.
Click here
for warranty info on Opti Coat.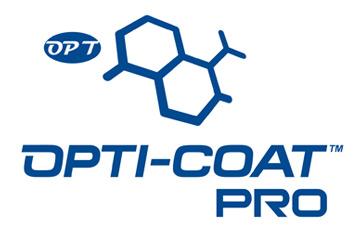 Optimum Gloss Coat
Optimum gloss coat is a semi-permanent, hydrophobic coating. This coating is perfect for lease vehicles, show cars, sports cars, and exotics. Gloss Coat has all of the benefits of Opti-Coat PRO but only lasts for about 2-3 years. Leased vehicles will be easy to keep clean at a fraction of the PRO price and will look fantastic upon return. Exotics/sports cars, which aren't exposed to the same weather conditions of a daily driver, will benefit from the high gloss finish that goes above and beyond a normal carnuba wax or synthetic sealant.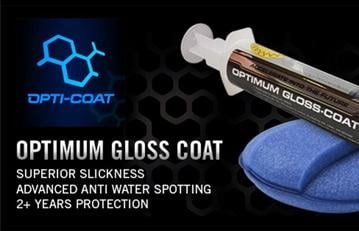 Optimum Headlight and Glass Coat PRO
This unique polymer is designed specifically for glass surfaces. Its hydrophobic qualities will increase visibility during poor weather conditions, boost wiper blade performance, and make ice-scraping much easier.